Commercial Washing Machines in Sparks, NV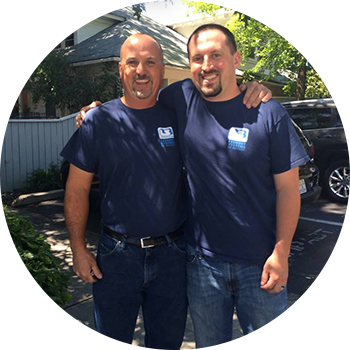 Laundry Systems of Nevada, Inc. is the undisputed leader for the sales, installation and service for new and used commercial washing machines and dryers in Nevada. Family owned and operated since 1979. We have free consultations available both on-site and over the phone, to help you determine the laundry needs of your apartment complexes, condominiums and commercial launderettes. Questions? Contact us today for fast and friendly service in Sparks, Lockwood, Reno, and Washoe County, NV!
Click Here to Learn About Available Rebates!
Coin-Operated Dryers & More
For the very best in coin and OPL commercial dryers and washing machine equipment in Nevada, Laundry Systems of Nevada, Inc. is your solution. We're well-known for our extensive expertise of the laundry industry, as well as all of the equipment that makes it go 'round. Whether you're operating a traditional launderette with a full gamut of coin-operated machines, or you're installing new OPL units at your condo complex, we're ready to tailor recommendations and oversight to meet the needs of your facilities. From flatwork ironers to commercial washing machines in Nevada, we've got it all and are prepared to work closely with you to ensure your investment in laundry equipment is one that pays dividends.
Our familiarity with commercial dryers and coin-operated washing machines in Nevada goes far beyond just selling and leasing them! We're also your trusted provider of repairs and part replacements when things go wrong. We'll help you oversee each unit you own for as long as you own it, helping to ensure you're getting maximum return on investment through proper upkeep and repair. Our trained techs have a wealth of experience across all major brands and models, assuring our customers of workmanship that's well done and reliable. Take a look at just a few more of the reasons we're the number one resource for coin-operated dryers and washing machines in the region:
We have more than 100 combined years of experience in working with commercial laundry equipment in Nevada.
We've been a family-owned and –operated business since 1979.
We bring clients only best-in-class products from trusted brand names, to ensure you're getting reliable solutions.
Our service area extends to Sparks, Reno, Lockwood, and Washoe County, CA and the Lake Tahoe urban area, as well as south to Bishop, CA, north to Alturas, CA and east to Battle Mountain, NV.
Our abilities include sales, installation and service, making us your all-in-one laundry equipment provider.
Get the Equipment You Need in Nevada
Contact us today to learn more about the full range of coin-operated washing machines and dryers we have for sale and lease. We have the products that will fit any set of requirements! Contact us about pricing.
Areas Served
Reno, Sparks, Lake Tahoe urban area and extending south to Bishop, California, north to Alturas, California, and east to Battle Mountain and most of Nevada.